Our Proven UX Design Methodology
Our process centers on the most important aspects of any product or website — your users. Before any design work begins, we start by learning what your users need in order to accomplish certain tasks and what your business needs in order to generate or save money.
At the conclusion of our process, we package up all our UX Assets and Specifications and deliver them to the development team (ours or yours) to begin building your product. Throughout the entire development cycle, we stay involved to review each release and perform UX remediation as needed to ensure your product maintains the highest level of quality possible.
Depending on your specific needs, we offer several different ways we can work together to get your product built.
---
Here's The Big Picture on 'How We Work':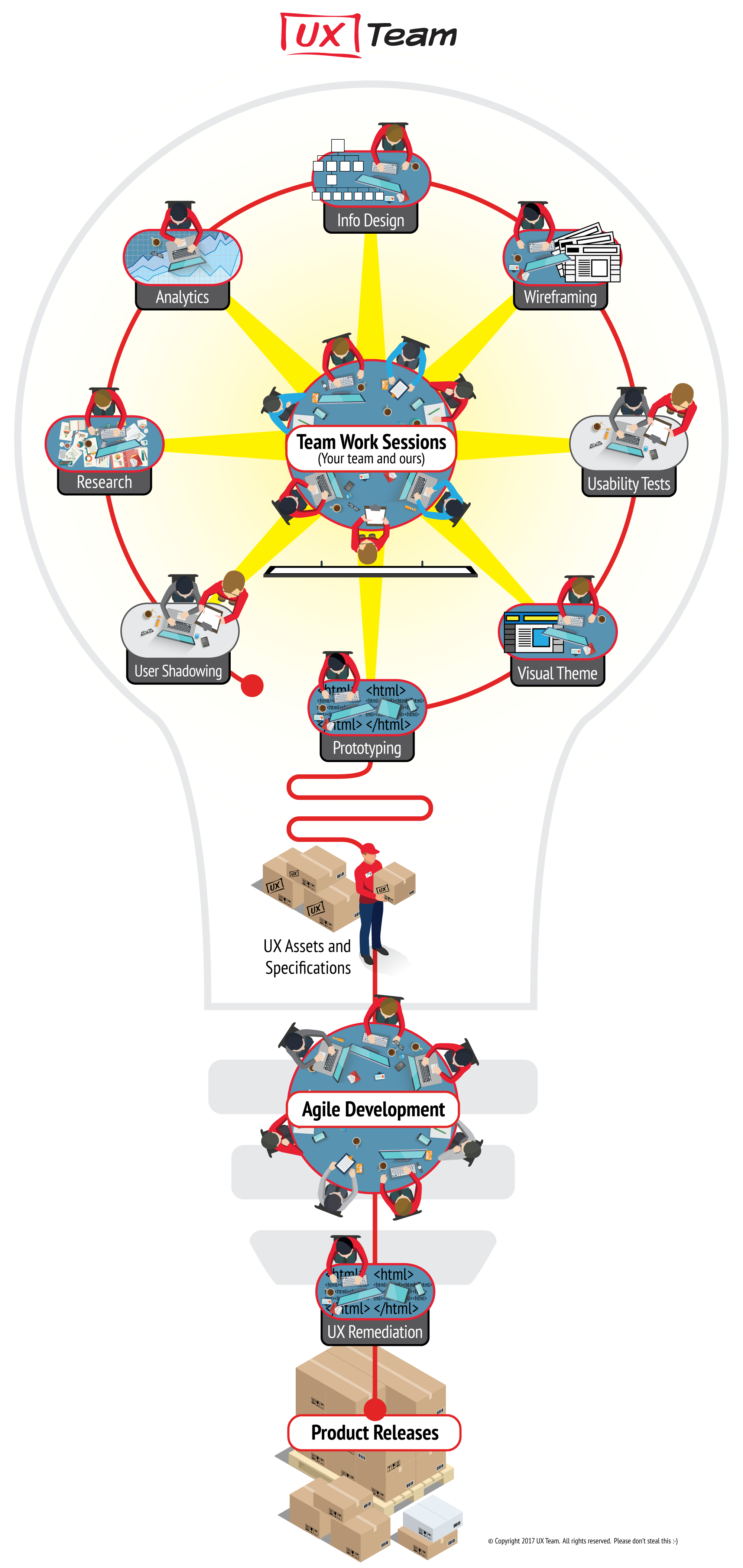 1
View our User Shadowing services.
2
View our Information Design services.
3
View our Information Design services.
4
View our Usability Testing services.
5
View our Product Prototyping services.
6
View our Building services.
7
View our Team Work Sessions.